Get your Free cunsulting and estimaste for your project
WESTCHESTER'S ROOFING SOLUTIONS
In Westchester County, we see the worst of all four seasons. You need a roof that can stand up to whatever Mother Nature throws at it. Since 1977 B & W Group Inc. has been here to make sure Westchester 's roofs can weather any storm. From roof repairs and emergency service to full upgrades and roof installations, we've got you covered.
GAF SOLAR ROOFING
We are a GAF Solar Elite Contractor®, experts in both the installation of solar panel systems and the protection of a roof's integrity. GAF solar roofing is affordable, integrated, and beautiful. If you are looking to add solar panels to the roof of your Westchester County home or business, contact us today for the best possible service from Westchester's most knowledgeable solar roofing contractor.
WESTCHESTER HOME EXTERIORS SINCE 1977
WESTCHESTER NY ROOF INSTALLATION, REPAIR, AND REPLACEMENT
B & W Group is Westchester's go to residential and commercial roofing Company. We provide dependable roofing installation, repair and roofing replacement services for our customers throughout Westchester County.
From simple repairs to complete installations, we have the finest skills and materials in the industry, bar none. We are committed to our customer's complete satisfaction, exceeding expectations and delivering top quality service.
Are you looking for an experienced and local roofer in Westchester County? We are insured and licensed. As a family-owned and operated company, it has been an honor to serve our neighbors since 1977.
Introducing The Next Generation of High-
Performance Solar Panels
B & W Roofing and GAF proudly offer new beautiful, affordable solar roofing panels that enhance your homes curb appeal with new sleek, low-profile DecoTech® System.
Integrated directly into the roof, the low-profile solar panel design beautifully complements the look of the home while maintaining affordability and delivering optimal performance.
Roofing Contractor Westchester
Is your roof showing signs of age? Regular repairs and maintenance may not be enough to preserve the integrity of your roof. A new roof will not only make your home beautiful but will keep you and your loved ones safe and dry.
Whether your roof needs to be repaired or replaced, look to our roofing team for quality roofing repair solutions at a fair price. Our roofing services are designed to restore the overall structural integrity of your roof and the home underneath it.
WESTCHESTER NY ROOFING RESIDENTIAL & COMMERCIAL
Westchester County home and business owners: When it's time for a new roof, look to our team for quality products and worry-free installation at a fair price. We have been serving the Westchester area for over 41 years! Thanks to our customers, we are known and trusted throughout Westchester County as being a hardworking, dependable and reliable roofing company. We offer the best manufacturers roofing installation warranty in the county.
LEARN MORE ABOUT SOLAR ROOFING FROM GAF
Say goodbye to those clunky solar panels. The GAF DecoTech® System is a low-profile solar system that's actually integrated into your roofing system.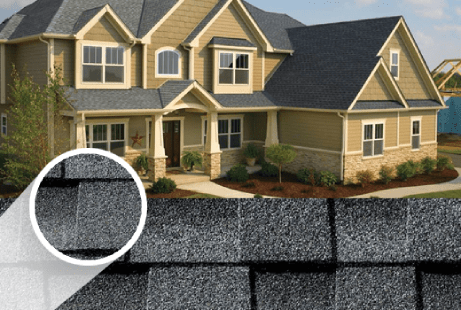 CONTACT US
CONTACT US TODAY FOR A FREE ESTIMATE