B & W GROUP SERVING WESTCHESTER SINCE 1977
B & W Group, since 1977,  has served as Westchester's go-to full service residential and commercial roofing company. We offer dependable roofing and siding installation service at an affordable price.
We guarantee 100% customer satisfaction on all our roofing projects.

We are committed to quality; from the products we use to the attention, our installation teams bring to every job site. We pride ourselves on delivering superior roof repair and installation services at competitive rates.
LIFETIME
WARRANTY ON ALL
INSTALLATIONS
WESTCHESTER COUNTY ROOFING SERVICES:
Complete Residential & Commercial Roofing
Roof Repair and Replacement
Roof Inspection & Emergency Roofing Services
Free estimates!
Westchester Roof Replacement
Are you thinking it's time for a new roof? Have one of our roofing experts come out to your home for a free roof assessment.
B & W Group stands proudly as Westchester's expert complete roof replacement team.
Roof Repair and Re-Roofing
The majority of roofs we come out to inspect only need to be fixed. In our area roof leaks and roofing problems are very common. We offer prompt, expert roof repair service and expert advice.
Is your roof showing signs of age? Regular repairs and maintenance may not be enough to preserve the integrity of your roof. A new roof will not only make your home beautiful but will keep you and your loved ones safe and dry.
Whether your roof needs to be repaired or replaced, look to our roofing team for quality roofing repair solutions at a fair price. Our roofing services are designed to restore the overall structural integrity of your roof and the home underneath it.
RESIDENTIAL AND COMMERCIAL ROOFING
Westchester County home and business owners: When it's time for a new roof, look to our team for quality products and worry-free installation at a fair price. We have been serving the Westchester area for over 41 years!
Thanks to our customers, we are known and trusted throughout Westchester County as being a hardworking, dependable and reliable roofing company. We offer the best manufacturers roofing installation warranty in the county.
LEARN MORE ABOUT SOLAR ROOFING FROM GAF
Say goodbye to those clunky solar panels. The GAF DecoTech® System is a low-profile solar system that's actually integrated into your roofing system.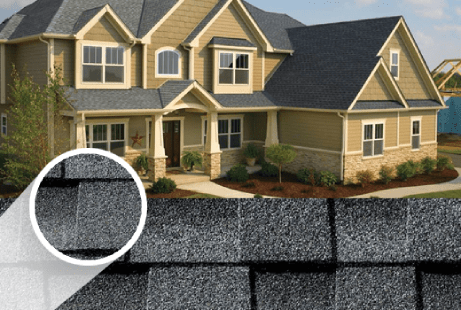 CONTACT US
CONTACT US TODAY FOR A FREE ESTIMATE