B & W GROUP SERVING WESTCHESTER SINCE 1977
Since 1977, B & W Group Inc. has been Westchester County's Roofing Company of choice for providing our friends and neighbors a comprehensive residential and commercial roofing service. Our team of roofing experts can handle any roofing repair or roof installation project, whether it's the installation of a new roofing system or a simple one-off leak repair.
You won't find a more versatile or knowledgeable roofing contractor in Westchester County.
We guarantee 100% customer satisfaction on all our roofing projects.
Get your Free Quote Today
RESIDENTIAL ROOFING
Whether you're in the market for a classic roof or a modern roofing system matching your homes contemporary design, our team is ready to partner with you to create the right roofing system for your home.
Learn More
COMMERCIAL ROOFING
Past clients have included small and large medical centers, school complexes, hotels, condos, apartment buildings, and historic restorations. We service both flat, sloped and domed roofs, 
Learn More
ROOF REPAIR
Here in Westchester County, we know a thing or two about extreme weather and the team at B & W Group Inc. understands all there is to know about how to fix what mother nature broke. From simple one-off roof repair projects to rebuilds from down trees, we can help. 
Learn More
SOLAR ROOFING
We love helping ecologically minded homeowners harvest the power of the sun as effectively as possible. Now with GAF's DecoTech® Solar Roofing System. B & W can help you say goodbye to those clunky solar panels with leak causing racks and brackets that are installed above your roof.
Learn More
Is your roof showing signs of age? Regular repairs and maintenance may not be enough to preserve the integrity of your roof. A new roof will not only make your home beautiful but will keep you and your loved ones safe and dry.
Whether your roof needs to be repaired or replaced, look to our roofing team for quality roofing repair solutions at a fair price. Our roofing services are designed to restore the overall structural integrity of your roof and the home underneath it.
SOLAR ROOFING – DECOTECH®
Best-in-class high output panels deliver the performance your customers can afford.
Elegant low-profile styling enhances any home

— finally, solar is simply stunning.
LEARN MORE ABOUT SOLAR ROOFING FROM GAF
Say goodbye to those clunky solar panels. The GAF DecoTech® System is a low-profile solar system that's actually integrated into your roofing system.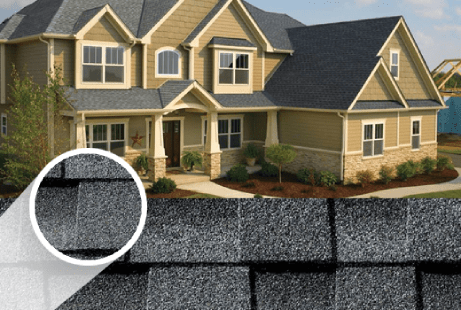 CONTACT US
CONTACT US TODAY FOR A FREE ESTIMATE