ABOUT GAF
GAF is a truly great American made product! More homes and businesses in the U.S. are protected by GAF roofs than by any other product.
For more information about our GAF roofing services
B & W Group is a Proud GAF Factory-Certified Contractor
Our certification provides additional peace of mind. In the roofing industry GAF's brand and product sets the bar for quality when you choose a GAF Factory-Certified Contractor you can be sure you have the best product in the hands of the most capable installers.
B & W Group is your local go-to roofing company. We know the ways of Westchester County, the rules, codes, regulations and suppliers. After 40 years we have set the standard for roofing installation excellence Westchester homeowners expect.
We are a GAF certified Master Elite Roofing Contractor. This is a specific designation that only 2% of roofing contractors per market are recognized with.
WHAT IS MASTER ELITE® CERTIFICATION?
Master Elite® Certification is GAF's factory certification program that provides ongoing training to roofing contractors and assurance to you that the roof will be completed well and professionally.
GAF CERTIFIED CONTRACTOR
To become factory-certified as GAF Master Elite® Contractor, roofing contractor needs to show that they are:
Properly Licensed
Adequately Insured
Have a Proven Reputation
Committed to Ongoing Professional Training
To ensure quality installation
At B&W Group roofing is our first business. We do it well and we do it right, to ensure the safety and beauty of every project we engage.
Getting a new roof is a big deal, and it can seem complicated. Thankfully, the team at B&W Groun Inc. works closly with North America's #1 roofing manufacturer together we have the know-how to answer every roofing question you've got. From questions like do I need a new roof to what do you mean by "lifetime warranty" we have an answer.
Contact us today to learn more about our team and products.
GAF knows a roof system is so much more than shingles. Find out how all the components work together to keep moisture out, your energy costs down and your house looking terrific.
Warranty Questions?
There's no better feeling than knowing your roof will go the distance. We are proud to be counted as one of the few GAF Master Elite contractors in the area. We are the only GAF roofer type that can provide GAF's golden pledge warranty, the most powerful and substantial warranty in the entire roofing industry.
When you get your Westchester County roof replaced or installed by our team it comes with GAF's golden pledge warranty the only warranty that requires the entire roof system to be made from GAF material, as a single manufacturer and moreover the only warranty offered anywhere and by anyone that offers a 50 year warranty (20 years on 3-tab shingles).
LEARN MORE ABOUT SOLAR ROOFING FROM GAF
Say goodbye to those clunky solar panels. The GAF DecoTech® System is a low-profile solar system that's actually integrated into your roofing system.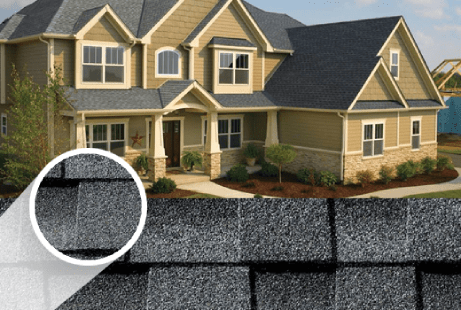 CONTACT US
CONTACT US TODAY FOR A FREE ESTIMATE