WESTCHESTER ROOFING COMAPNY SINCE 1977
ROOF INSTALLATION, REPAIR, AND REPLACEMENT
A safe, strong, and long-lasting roof starts with high-quality materials. That's why we don't use anything but the best when crafting new roofs or repairing existing ones.
ROOF INSTALLATION, REPAIR, AND REPLACEMENT
Quality materials only go so far, though. In order to ensure a long lifespan for your roof, those materials need to be installed by qualified professionals. That's why you can feel good about hiring us for new roof installation and more. We insist on the highest level of training for our contractors, backed by many years of experience in this industry.
Every roof we install comes with an available warranty that can't be beaten – it is literally the best in the industry. A new roof is an investment make sure yours is protected!
Whether a fallen tree, the winter wind and snow, or summer heat and humid conditions damage your roof, we are your go to roofing repair team. Our Westchester roofing repair services are agile and have been designed to fix virtually any roofing damage or roofing problem you have – and fast!
Our team can repair or replace roofs, help with small gutter repairs and even replace or repair damaged flashing.
Living in Westchester means living in a harsh climate and in recent years we have all taken notice as the distinction between our four seasons has started to fade. You can see the effects of these extreme weather patterns on our homes and businesses.
Our winter's harsh freeze/thaw cycles and summer's heat and humidity beat up our roofs, which is your house's first line of defense. To keep the winter and summer out, your home needs to have a strong, modern roofing system.
Is your roof showing signs of age? Regular repairs and maintenance may not be enough to preserve the integrity of your roof. A new roof will not only make your home beautiful but will keep you and your loved ones safe and dry.
Whether your roof needs to be repaired or replaced, look to our roofing team for quality roofing repair solutions at a fair price. Our roofing services are designed to restore the overall structural integrity of your roof and the home underneath it.
Get your Free cunsulting and estimaste for your project
RESIDENTIAL ROOFING
We invest our time and money into our homes and they come to represent our most valuable investment and favorite place. When it's time to replace your roof, you want to partner with a company that stands behind their work, and has an enduring reputation of excellence. Our master roofers have the experience to replace your roof quickly and affordably. We are fully licensed and insured. We serve customers throughout Westchester County.
GAF SOLAR ROOFING
B&W Group has been delivering high quality roofing systems to commercial clients throughout Westchester County since 1977. After four-decades of experience in the commercial roofing business, we have the knowledge, resources and comprehensive approach needed to tackle commercial roofing projects of any size. We feel project management is one of our greatest strengths. We invite you to contact us today to talk about how our team may partner with yours to accomplish your next commercial roofing project.
Residential and Commercial Roofing
Since 1977 Westchester residents and business owners alike have turned to the team at B & W Group Inc. for fast, affordable roofing service. Look to our team for quality products and worry-free installation.
Thanks to our customers we are known and trusted throughout Westchester County as being a hardworking, dependable and reliable roofing company; offering the best manufacturers roofing installation warranty anywhere.
If you would like to speak with one of our past customers, just ask! Having lived and worked in Westchester County all these years means we have literally hundreds of satisfied customers we are proud to call our friends and neighbors.
Westchester County Roof Installation
Your roof is arguably the most important element of your homes working systems. When it's time for a roof replacement, you have to be sure you're buying the best product and that the roof will be installed by the very best roofing company.
B & W Group Inc. has been Westchester County's trusted residential roofer since 1977. Our reputation for excellence has been built on our understanding that roofs are a significant investment that serves as a shield, protecting families and loved ones from everything and anything mother nature can throw at it.
When it comes to safety, security, and peace of mind, we've got you covered!
Westchester County Roof Repair
Here in the Hudson Valley, we know what it means to enjoy all four seasons. From the unpredictable storms of the late summer season to the searing temperatures of summer, and the wind, snow, and ice of our intensifying winters; our weather can really do a number on a roof.
When your roof is damaged, bottom line – you need a fix and fast.
Leaking roofs in any season can cause a lot of damage. When water gets into your home or business, it puts your family and/or employees at risk. Here is Westchester, no matter the season, moisture will breed mold. If you think you have roof damage or need a roof repair, call us today for a free no obligation roof inspection. At the end of the day we want you to be safe and secure.
GAF MASTER ELITE™ CERTIFICATION - WHAT DOES IT MEAN?
Who is GAF?
GAF is a roofing manufacturing company that was founded in 1886 in Parsippany, New Jersey. They have become North America's largest manufacturer of residential and commercial roofing materials, with sales approaching $3 billion. GAF's standard line of lifetime Timberline HD shingles, is the #1 selling line in America. Because of their high standards and reputation in the industry, GAF is able to offer the highest level of roofing certifications and warranties.
WHAT IS MASTER ELITE™?
A Master Elite™ Certification from GAF is the highest level of roofing certifications available in the roofing industry. To gain this certification, contractors need to
Be properly licensed
Adequately Insured
Have a proven reputation
Be committed to ongoing professional training
Only 2% of all roofing companies qualify as Master Elite™.
AS A GAF Master Elite™ ROOFER WE OFFER THE FOLLOWING ROOF SERVICES:
Complete roofing service
Residential and Commercial Roofing
Roof Installation
Roof Repair
Solar Roofing
Free Inspections
100% Satisfaction Guarantee on all our work and service!
GAF Golden Pledge Warranty ( 25 year workmanship warranty and lifetime material warranty backed by GAF )
We guarantee 100% customer satisfaction on all our roofing projects.
We are committed to quality from the products we use to the attention our installation teams bring to every job site. We pride ourselves on delivering superior roof repair and installation services at competitive rates to our friends and neighbors throughout Westchester County, NY.
LIFETIME
WARRANTY ON ALL
INSTALLATIONS
Your complete satisfaction is our first priority. We are not satisfied till you sign off on our work and if something is not right we will stay on the job until it is. That is the only way we work, we understand what it means to be a service provider and respect and honor our customers many of whom are our friends and neighbors.
LEARN MORE ABOUT SOLAR ROOFING FROM GAF
Say goodbye to those clunky solar panels. The GAF DecoTech® System is a low-profile solar system that's actually integrated into your roofing system.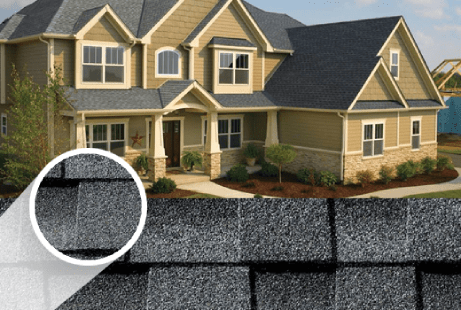 CONTACT US
CONTACT US TODAY FOR A FREE ESTIMATE