Do you think your Westchester County home needs a new roof? Sometimes it is painfully apparent, and other times it can be difficult to tell.
Obviously, if you have dripping water or wet stains in the attic, you know there are issues. Aside from the necessity of replacing your roof, there are several good reasons to choose to install a new one.
Would you like a free estimate on your roof replacement project?
Are Your Thinking of Replacing Your Roof? Consider These Points:
Roof replacing increases the value of your home & property.
A roof replacement will enhance your home's curb appeal.
Your new roof can be any color you choose to compliment your home's color scheme.
A newer roof will protect your home and family from extreme weather conditions – better then an older roof can.
Modern roofs allow Westchester County homeowners to capitalize on the ecological benefits of installing solar roofing systems!
Westchester County Roof Replacement & Roofing Repair
We invest our time and money into our homes and they come to represent our most valuable investment and favorite place.
When it's time to replace your roof, you want to partner with a company that stands behind their work, and has an enduring reputation of excellence. Our master roofers have the experience to replace your roof quickly and affordably. We are fully licensed and insured. We serve customers throughout Westchester County.
For over 40 years we have been Westchester's premier, full service residential and commercial roofing company. We proudly are, a GAF, Factory Certified, Master Elite installer – and in the world of roofing it doesn't get any better than that!
As a GAF Master Elite contractor, we are the only type of roofer who can provide the golden pledge warranty, which is GAF's most comprehensive warranty. It is the best warranty in the entire roofing industry.
The golden pledge warranty we offer is the only warranty that requires the entire roof system to be made from GAF roofing material, ensuring every element of your roof, as well as the labor of installation, is under full coverage.
Only a GAF certified Master Elite Roofing Contractor can offer this superior warranty. We are proud to afford our customers the amazing coverage of GAF's backed 25-year Labor and 50-year Material coverage!
B & W GROUP ARE:
Roofing experts in material and design.
B & W GROUP HAS:
over 40 years of experience in the demanding Westchester County Housing market.
B & W GROUP:
Is a GAF Master Elite contractor
B & W GROUP:
Provides prompt reliable service and scheduling
We guarantee 100% customer satisfaction on all of our roofing projects.
B & W Group, since 1977,  has served as Westchester's go-to full service residential and commercial roofing company. We offer dependable roofing and siding installation service at an affordable price.
We are committed to quality from the products we use to the attention our installation teams bring to every job site. We pride ourselves on delivering superior roof repair and installation services at competitive rates.
Proudly Serving Westchester County! 
LEARN MORE ABOUT SOLAR ROOFING FROM GAF
Say goodbye to those clunky solar panels. The GAF DecoTech® System is a low-profile solar system that's actually integrated into your roofing system.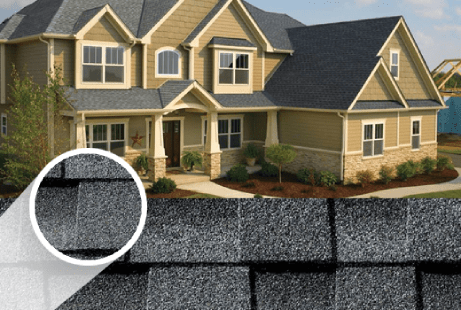 CONTACT US
CONTACT US TODAY FOR A FREE ESTIMATE