WESTCHESTER COUNTY SOLAR ROOFING
B & W Group is proud to bring Westchester County The Next Generation of Solar Roofing.
Get your free no obligation solar roofing estimate today
GAF, DECOTECH® SOLAR ROOFING FEATURES:
Finally, you can put solar panels on your home and maintain your curb appeal. GAF's DecoTech® Solar Roofing looks and functions the way we wish solar roofing always had. No more rack-mounted solar roofing panels that compromise the roofs they sit on. B & W is proud to bring Westchester homeowners the ultra-sleek, high-performing, integrated system created by GAF, DecoTech® Solar Roofing.
Low Profile Design
High-Quality Panels
Unmatched Energy Savings
Integrated Operational Technology
An Industry Leading Solar Roofing Warranty
B&W Roofing Group Inc. is a GAF Solar Elite Contractor®, experts in both the installation of solar panel systems and the protection of your roof's integrity.
GAF solar roofing is affordable, integrated, and beautiful. If you are looking to add solar panels to the roof of your Westchester County home or business, contact us today for the best possible service from Westchester's most knowledgeable solar roofing contractor.
---
GAF | Decotech – Residential Solar Roofing
GAF developed the DecoTech® Solar Roofing System using their industry leading roof engineering. GAF has combined simplicity of installation, high performance, safety, and aesthetics into one extraordinary solar product.

I am proud to be GAF's first Master Elite Contractor in Westchester, installing DecoTech® Solar Roofing because I feel this is the perfect product for our area. Westchester County homeowners are ready to embrace solar power but have struggled because traditional solar roofs were notorious for compromising the roofing systems they were installed on, weakening roofs. Gone are the days are underperforming solar roofs. Now solar roofing can look great and perform better than ever before, this is only possible with the integrated roofing system offered by GAF!
SOLAR ROOFING THAT IS BUILT TO LAST:
These roofing solar panels are strong! GAF designed the DecoTech® Solar System to protect the integrity of your roof and the home underneath it. An exceptional perimeter guards the system to reduce the risk of leaks or animal infestation. You can count on the strength and stability of these panels for worry-free performance year after year.
Solar Reinvented DecoTech® Solar Roofing from GAF
Get  peace of mind along with cost savings, sustainability, and elegant design. Our DecoTech® System is protected by a 25-year warranty and always installed by our network of Professional Roofing Installers, who are experts at maintaining your roof's integrity.
FORM & FUNCTION –Sleek Design Meets High Performance
Say goodbye to those clunky solar panels with racks and brackets that are installed above your roofing shingles. The GAF DecoTech® System is a low-profile solar system that's actually integrated into your roofing system.
Solar Roofing
Westchester County Solar Roofing
LEARN MORE ABOUT SOLAR ROOFING FROM GAF
Say goodbye to those clunky solar panels. The GAF DecoTech® System is a low-profile solar system that's actually integrated into your roofing system.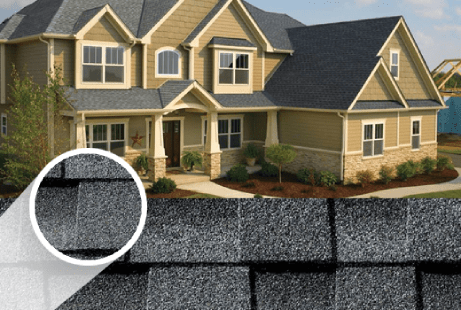 CONTACT US
CONTACT US TODAY FOR A FREE ESTIMATE