SINCE 1977 B & W GROUP ROOFING & ROOF REPAIR
Since 1977, B & W Group has aspired to become Westchester County's leading roof replacement and roofing repair company. We understand Westchester County is a very sophisticated and demanding market and we have crafted our services around the needs of our customers. We are a locally owned and family operated company. Ecologically minded and focused on customer service.
Our Commitment To Quality Ensures Our Customers Enjoy The Best Customer Experience. We hope you will contact us to learn more about our team and the work we do!
For more information about our roofing installation services
B & W GROUP WESTCHESTER'S ROOFING COMPANY SINCE 1977
We are proud to be counted as one of the few GAF Master Elite contractors in the area. We are the only GAF roofer type that can provide GAF's golden pledge warranty, the most powerful and substantial warranty in the entire roofing industry.
When you get your Westchester County roof replaced or installed by our team it comes with GAF's golden pledge warranty the only warranty that requires the entire roof system to be made from GAF material, as a single manufacturer and moreover the only warranty offered anywhere and by anyone that offers a 50 year warranty (20 years on 3-tab shingles).
HERE ARE SOME FREQUENTLY ASKED QUESTIONS ABOUT THIS WARRANTY:
Does the warranty cover the complete roofing system?
Does the warranty cover the cost of Installation labor included?
YES! Lifetime (25 or 30 years on 3-tab shingles)
What is the coverage period?
25 to 30 years (20 years on 3-tab shingles)
(Coverage provided and backed by GAF)
Is your roof showing signs of age? Regular repairs and maintenance may not be enough to preserve the integrity of your roof. A new roof will not only make your home beautiful but will keep you and your loved ones safe and dry.
Whether your roof needs to be repaired or replaced, look to our roofing team for quality roofing repair solutions at a fair price. Our roofing services are designed to restore the overall structural integrity of your roof and the home underneath it.
LEARN MORE ABOUT SOLAR ROOFING FROM GAF
Say goodbye to those clunky solar panels. The GAF DecoTech® System is a low-profile solar system that's actually integrated into your roofing system.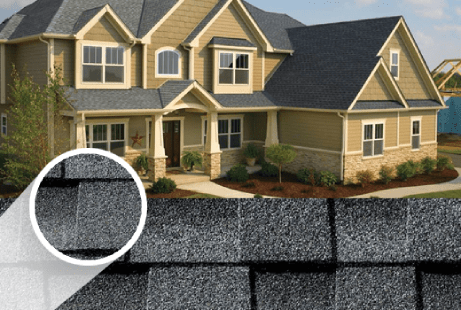 CONTACT US
CONTACT US TODAY FOR A FREE ESTIMATE