GAF SOLAR PRODUCTS
GAF is delivering an all new solar roofing product. This solar roofing system turns the traditional system on its head.
GAF's new DecoTech system fastens full-sized solar panels directly to the roof deck, and its panels are designed to act as shingles to shed water.
It is important to understand that the GAF Solar solution is only compatible with GAF asphalt shingle roofs and should always be installed by a GAF Solar Elite Contractor to ensure full warranty coverage. That being said, it is a very exciting time in the solar roofing market!
In a recent article, published in Solar Power World, editor in chief, Kelly Pickerel talked with Amy Ochsenreiter, renewable energy product manager at GAF, about the new DecoTech "roof-integrated" solar roofing system and found out why the industry needs this BIPV/traditional solar hybrid.
"We view DecoTech as an upgrade from traditional solar systems, as its simple installation process protects the integrity of the roof and saves time and cost for the contractor and homeowner." She continued, "With more than 130 years of roofing expertise and several patents on solar products, GAF has an unmatched reputation in the industry. We built on our legacy in roofing and solar to develop a product with superior value, quality and aesthetic appeal. We're proud to offer a durable, innovative residential solar roofing product."
GAF SOLAR PRODUCTS
Get your Free estimate for your  GAF Solar project
Is your roof showing signs of age? Regular repairs and maintenance may not be enough to preserve the integrity of your roof. A new roof will not only make your home beautiful but will keep you and your loved ones safe and dry.
Whether your roof needs to be repaired or replaced, look to our roofing team for quality roofing repair solutions at a fair price. Our roofing services are designed to restore the overall structural integrity.
How does GAF DecoTech solar roofing work?
GAF's roof-integrated solar product, DecoTech, is a low-profile solar energy system with standard solar panels that are installed as part of your roof. In a typical solar panel system, the brackets and mounting are affixed on top of the roof. By contrast, the DecoTech system is installed when you are already replacing your roof, which makes it easier to integrate the two products.
*Read the entire article here: https://www.solarpowerworldonline.com/2017/07/gaf-decotech-solar-shingle-traditional/
LEARN MORE ABOUT SOLAR ROOFING FROM GAF
Say goodbye to those clunky solar panels. The GAF DecoTech® System is a low-profile solar system that's actually integrated into your roofing system.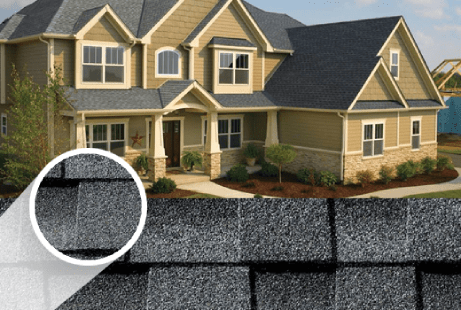 CONTACT US
CONTACT US TODAY FOR A FREE ESTIMATE